Thursday, April 05, 2012
The 16th Russian Education Forum: Summary Report
The 16th Russian Education Forum took place in Sokolniki Exhibition and Convention Center, Moscow, on March 27 – 29, 2012.

121 participants presented to visitors the full range of achievements of the Russian education: from educational equipment to innovative methods of education. During three days the exhibition was visited by over 6,300 visitors — specialists in education from Moscow and Russian regions.

The Forum's exposition traditionally included some thematic sections:

— MODERN EDUCATION — 38 educational institutions were represented by pre-school, school and post-school education facilities

— RUSSIAN REGIONS — this year the Forum was represented 19 Russian regions as well — regional education departments and educational institutions

— IT IN EDUCATION — 35 companies displayed their information and program technologies, online education projects, distance education

— EVERYTHING FOR EDUCATION — 47 companies displayed complex design, construction and equipage of educational institutions

— EDUCATIONAL LITERATURE — 4 major publishers presented educational literature

This year the school-children got a peculiar opportunity to pass professional testing to know whether they are ready for USE, as well as to put through their facings in traffic rules.

One of the key events of the forum was a conference organized with the support of the Russian Federation Ministry for Civil Defence, Emergency Situations and Disaster Management and consisted of a series of seminars: IT Development in the Russian Education, Security in educational process.

Competition Program of the forum included all-Russian competition "Innovation in Education", in which 82 projects from 20 regions of Russia took part and competition "Innovations in the field of educational equipment".

According to the results of the forum 75% of participants expressed satisfaction with good contacts and have already confirmed their participation at the next forum to be held in 2013.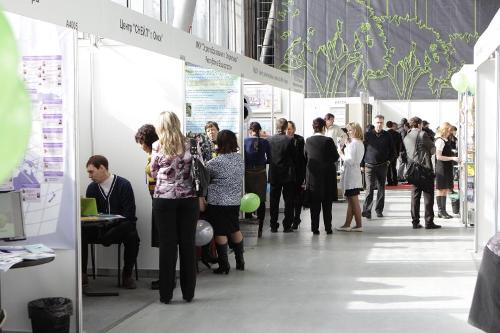 Last update: Thursday, April 05, 2012 5:20:34 PM