Wednesday, May 16, 2012
880 thousand people to pass EGE within the first flow
Head of Federal Education and Science Supervision Agency, Lyubov Glebova reported today at the press conference that 880 thousand people to pass the Unified State Examination (EGE) within the first flow which begins on May 28th.

Among them, she said, 790 thousand students are this year's school graduates, another 90 thousand are other categories including graduates of past years who have the right to take exams in basic spheres this summer.

Glebova also reported that Social Studies is the most popular subject this year, and more than 500 thousand people plan to pass exam in it. Physics with more than 220 thousand ranks the second. It is followed by History with about 180 thousand, Biology with 175 thousand and Chemistry with more than 100 thousand. "Traditionally, only a few people wish to pass exams in German, French or Spanish," added Head of Federal Education and Science Supervision Agency. On average, she said, a person will take the 3 exams.

About 8 thousand stations for examination to be organized around the country. More than 13.5 thousand accredited public observers to attend exams and appeals.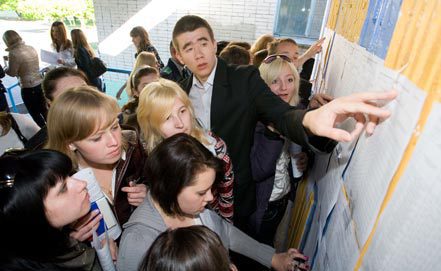 Last update: Wednesday, May 16, 2012 6:03:25 PM