Thursday, July 05, 2012
Baikal Education Forum to be launched in Ulan-Ude
Baikal Education Forum to be launched in Ulan-Ude, under the slogan From education modernization to the social effects. Over 300 teachers and administrators from 57 Russian regions to take part in the forum.

The fourth All-Russian Baikal Education Forum to be a platform for experts to review the issues of modernization of financial instruments in the industry, interaction with public institutions, public participation in education management, as well as problems of a chronic shortage of middle level technicians for industries and businesses, introduction of inclusive education in the country and lots of others. Annual Meeting of the Council of the Russian Ministry of Education for upgrading general education of the Russian regions to take place within the Forum.

"The most important activity is visiting session of the Public Council of the Federal Service for Supervision in Education under the theme The public role in development of an independent evaluation of education quality. Rosobrnadzor director Lyubov Glebova to participate in all the activities", he said.

Experts will also discuss creation of additional places in kindergartens and enrollment increase in pre-school education facilities through alternative forms, including private sector support and organization of public-private partnership.

Over the three days of Baikal Education Forum competition of regional management projects will also be summed up, the Inter-regional meeting of the advisory council for general and vocational education (in Buryatia, the Irkutsk Region and the Trans-Baikal region) to take place as well. Analytical Group will develop the BOF resolution to be adopted at the final plenary session and aimed at all levels of government.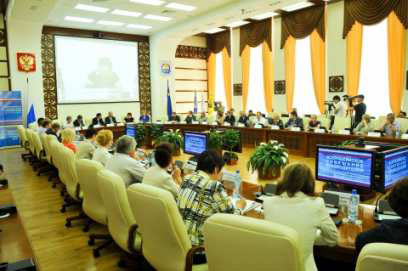 Baikal Education Forum to be launched in Ulan-Ude
Last update: Thursday, July 05, 2012 2:30:41 PM