Friday, November 18, 2011
The Russian Education Forum and science cities
Directorate of the Russian education forum took part in an integration seminar "Prospects for cooperation between preschool institutions and science, publishing and media" organized by the union of science cities in Russia.
Within the thematic debate on "Media-view of preschool education and innovation" CEO of Moskau Messe, Alexey Kharyutkin told the audience about the Russian Education Forum and the prospects for participation. The meeting was attended by representatives of the Russian Society of Sociologists, Institute of Sociology, Integration Center of preschool institutions, the Institute of Psychology named after Vygotsky, as well as pre-school students of the Faculty of Pedagogy and Psychology of Moscow State Pedagogical University.
According to the event, many students are interested in participating in the Russian Education Forum and reached consensus on the importance of the project for the development of education in our country. The forum to be held in Sokolniki Exhibition and Convention Centre in the spring of 2012.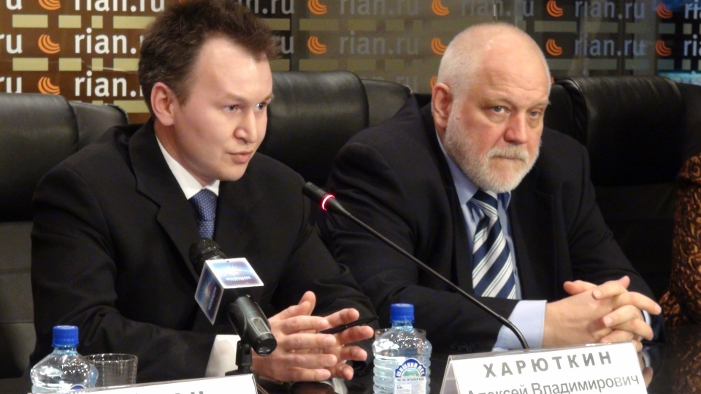 Alexey Kharyutkin spoke about the Russian Education Forum
Last update: Tuesday, November 29, 2011 3:11:19 PM