Monday, September 03, 2012
1,500,000 Russian children start school
On September 1st more than 13 million Russian schoolchildren started a new academic year. 1,470,000 went to school for the first time.

This year there are 6,490,000 students at higher education institutions, and 3,161,000 get vocational and professional education, Interfax news agency quoted the Ministry of Education and Science of The Russian Federation as saying. The total number of all education institutions of all levels in Russia is 102,153 with more than 30 million people studying. This year 549 new institutions started their work.

These days more than 25,000 policemen to maintain order. On Saturday, September 1st about 17,000 were on duty, the other day – 7,500 policemen.

Parking near education facilities in Moscow was restricted on September 1st. Cars left near schools or incorrectly parked vehicles were towed.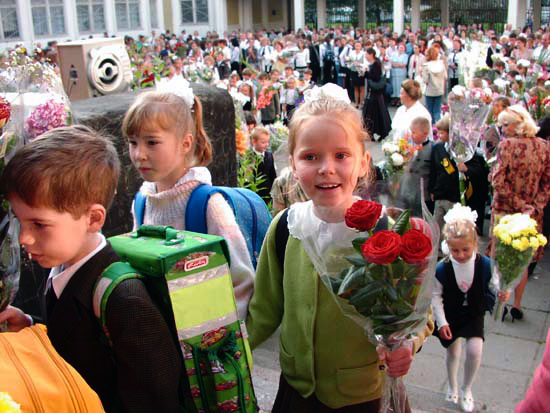 1,500,000 Russian children start school
Last update: Monday, September 03, 2012 6:22:17 PM