Thursday, October 18, 2012
Parents to evaluate education quality at Moscow schools through the Internet
November 2012 will see the start of a new project called Barometer which is the online system the parents may use to evaluate the quality of their children's education at Moscow schools on a five-grade scale, said the press-service of Moscow Department of Education.

"The information will be collected through voting. Each parent will get a username and a password to log in to the system. After logging in they will be offered to assess the school on several criteria," said Margarita Rusetskaya, Deputy Head of the Department.

Schools' websites offer to evaluate the quality of teaching, extracurricular activities, sanitary and hygienic conditions, recess and recreation organization, food and catering organization.

Municipal authorities borrowed the idea of having a "barometer of school life" from Moscow school № 1679.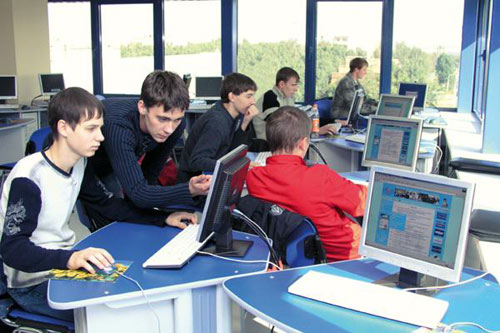 Parents to evaluate education quality at Moscow schools through the Internet
Last update: Thursday, October 18, 2012 3:55:01 PM