Monday, December 10, 2012
Edelweiss School – among the REF' 2013 exhibitors
Municipal budgetary general education institution, secondary general school № 7 also known as the Edelweiss School has an "enriched educational environment with multi-choice alternative", and every child there can fulfill his or her talents.
The school's motto is "Multi-choice alternative education programs help to form the identity and fulfill the potential of their participants. The current model of educational space of the institution helps children get to know themselves, open themselves, feel talented, realize their originality and exceptionality".

Our institution:

1) is twice the winner of the Innovative Education Programs Contest within one of the top national «Education» project leaders (2006, 2008)
2) has in his staff two Education PNP (Priority National Project) winners in the «Best teachers» category«;
3) Winner of the annual "Patriot of Russia" all-Russian Championship (2009, 2011);
4) Awards of the winners – Certificate of Merit issued by the Primorsk Territory officials and the 100,000 RUB Governor's grant for restoring values and traditions in education;
5) Networking further training facility utilizing the Portfolio Method (from 2011);
6) Experimental platform for testing international English language learning programs.

The experimental cadet force experience is highly viewed by local population, the school received:

Gratitude of the Russian Emercom main office in Primorsk Territory for the contribution to the children's "School of Safety" project.
Gratitude from Novouralsk city district for the great work of implementing innovations and experience in patriotic education.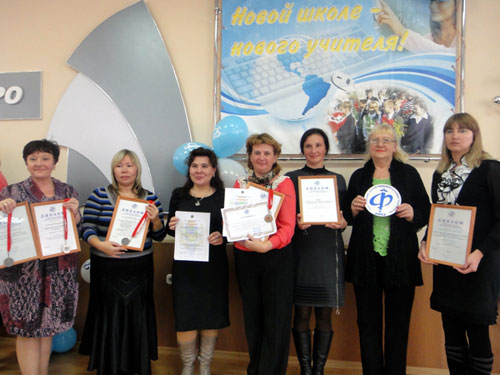 Edelweiss School – among the REF' 2013 exhibitors
Last update: Monday, December 10, 2012 5:48:23 PM