Friday, December 16, 2011
Moskau Messe Exhibition Company became the official RUEF member
General meeting of the Russian Union of Exhibitions and Fairs was held in Nizhny Novgorod from the 14th to the 16th of December, 2011. The event was attended by heads of exhibition companies and convention centers in Russia. Governor of Nizhny Novgorod region, Valery Shantsev addressed his words of welcome to the participants.
Following the results of the second day it was decided to put
Moskau Messe Exhibition Company
into the RUEF. The corresponding agreement was signed by Chairman of the European Office of the Global Association of Exhibition Industry (UFI), President of the Russian Union of Exhibitions and Fairs, Sergey Alekseev. Since 2011 Moskau Messe Exhibition Company has been general partner of
Sokolniki Exhibition and Convention Centre
.
The Russian Union of Exhibitions and Fairs is an association of the leading exhibition centres and trade show related companies. It includes 29 exhibition and convention centers with a total indoor exhibition area of ​​more than 550,000 square meters. Annually some 1,200 shows are held in 40 cities; about 130,000 participants from 110 countries exhibit their products; nearly two million square meters are taken for exhibitions, fairs and conventions; the infrastructure is constantly evolving. Over the years, the Union has become a consolidating element of the exhibition industry, a platform for sharing knowledge and experiences, as well as developing collective solutions.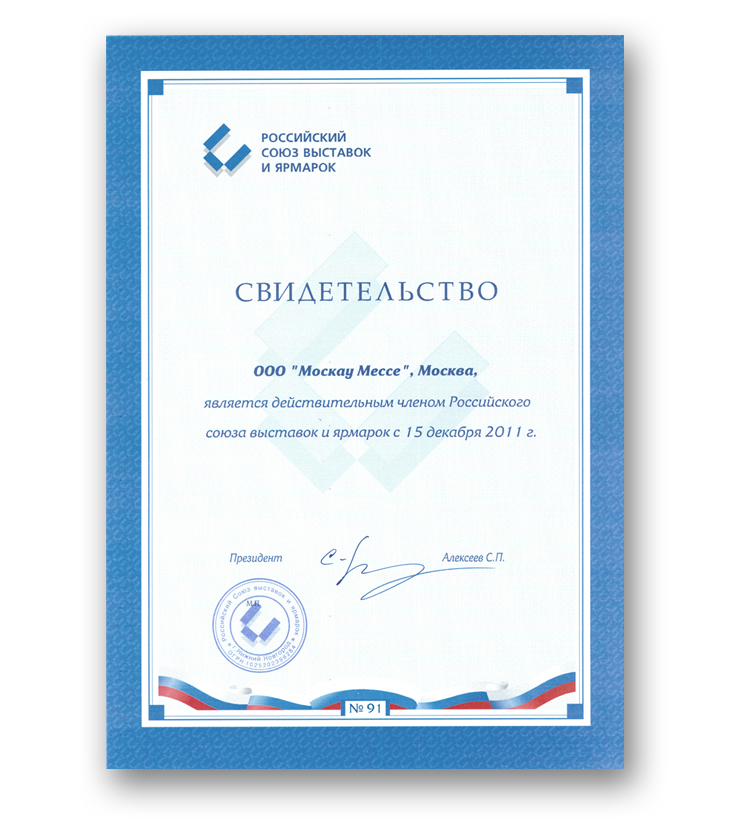 Moskau Messe Exhibition Company became the official RUEF member
Last update: Friday, January 13, 2012 4:59:11 PM