Wednesday, December 05, 2012
"Vyshee obrazovanie v Rossii" to tell about unconventional solutions of Russian education's modernization problems
The "Vyshee obrazovanie v Rossii" (Higher education in Russia) magazine has been published since 1992.

The magazine features overviews of the current state of affairs in Russian higher learning, discussions about theory and practice of education in humanities, natural science and engineering.

The magazine views itself as a proxy between the participants in the educational process.

Higher education is a special area of human activity, where reforms are welcome, as long as they are based on the best traditions and values of previous generations. The magazine's mission is to pool intellectual and spiritual resources of the academic society, as well as to find unconventional solutions to the problems of modernization of Russian higher education.

We are interested in our authors' raising the bar of professional achievement of the higher learning system.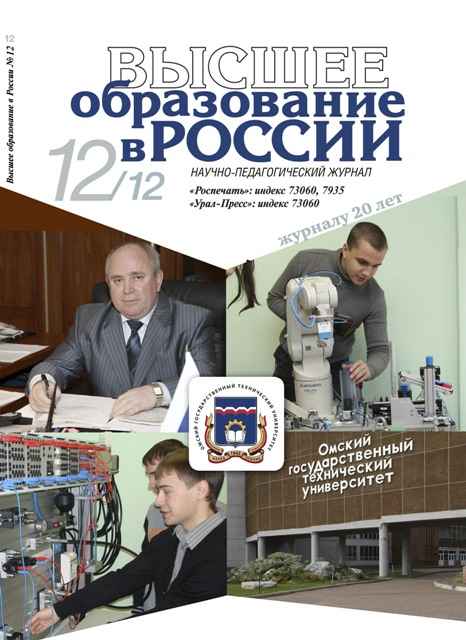 The "Vyshee obrazovanie v Rossii" (Higher education in Russia) magazine
Last update: Wednesday, December 05, 2012 10:09:55 AM