Thursday, January 31, 2013
Introducing the forum's new participant – HALO, LLC
Valery Bubnov, founder of the company, elaborated mass educational programmes, implementing simulator robots seeking to really solidify applicable knowledge and skills, which can one day help you save a life, and not just meet the requirements of exacting committee. Thus, due his educational systems, tried at RAO UES of Russia in early 2000-s, death incidence due to accidents at power plants decreased by 50%.
A serious of simulator robots (Gosha, Glasha, Georgy, Gavryusha) transformed first-aid drills into ultimate interactive and challenging experience. Thus a new sport emerged – Life-Wrestling, the goal thereof squarely opposite to that of traditional wrestling, though the thrill to save a life almost equals that to destroy one. The robots will be showcased at the company's stand.
HALO products won 2 gold medals at the XXVIII and the XXXVI International Exhibition of Inventions in Geneva (Switzerland), 2 gold medals at the National Security international contest, and 6 gold medals at VDNKh (All Russian Exhibition Centre).
We are waiting for you at the Russian Educational Forum on March 26-28, 2013 in
Sokolniki ECC, Pavilion 4
!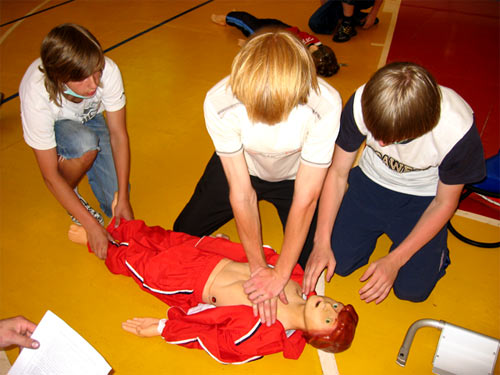 Introducing the forum's new participant – HALO, LLC
Last update: Thursday, January 31, 2013 11:58:17 AM