Wednesday, September 26, 2012
Teacher of the Year-2012 All-Russian Contest started this week in Lipetsk under the motto "Teaching to learn!"
The final stage of the contest takes place in Lipetsk because the last year's winner Alexey Ovchinnikov was from Lipetsk Region. He won the first prize – "The big crystal pelican".

This year 77 contestants will take part in all the traditional stages of the competition. More than a half of them are teachers of Russian language and literature, foreign languages, mathematics, history and social sciences. Around 100 judges will assess the professional level of the participants – they are the winners of the Teacher of the Year from previous years, representatives of the sponsors, public organizations, prominent people of science, culture and education, parents and students.

Competition lessons to start on Monday. They are to take place in Lipetsk grammar school №12. According to Evgeniy Pavlov, Chairman of Education Department of the city administration, this educational institution is the best choice for hosting such an important event.

All the lessons are to be broadcast on the Internet. The organizers tried their best to make accommodation for the contestants as comfortable as possible. The school features a mobile beauty-salon and the ironing room. Psychological relaxation room is equipped with massage armchairs; there is also a gym with exercise machines. The contestants will live in tourist compounds outside the city.

The second stage of the contest will take place at Lipetsk Pedagogical University. It will be opened with a series of workshops where the teachers will work with their colleagues. The final test for the five best contestants will be the "Round-table discussion of the educational politicians". The event is said to be hosted by Dmitry Livanov – the Russian minister of education and science.

The contestants will be assessed by the Grand jury, which has been led for 15 years by Victor Sadovnichy, the rector of Lomonosov Moscow State University. Small crystal pelicans which are traditionally awarded to the top five teachers will be given out on October 2nd in Lipetsk. The judges will then also name the absolute winner. But the envelope with his or her name will be opened later at the teachers' meeting with Vladimir Putin. And, if earlier the president used to meet with only 15 finalists of the contest, starting this year all 77 participants will go to Moscow to meet him.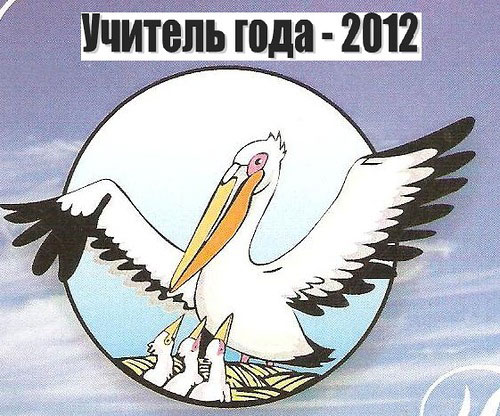 Teacher of the Year-2012 All-Russian Contest started this week in Lipetsk
Last update: Wednesday, September 26, 2012 4:01:56 PM